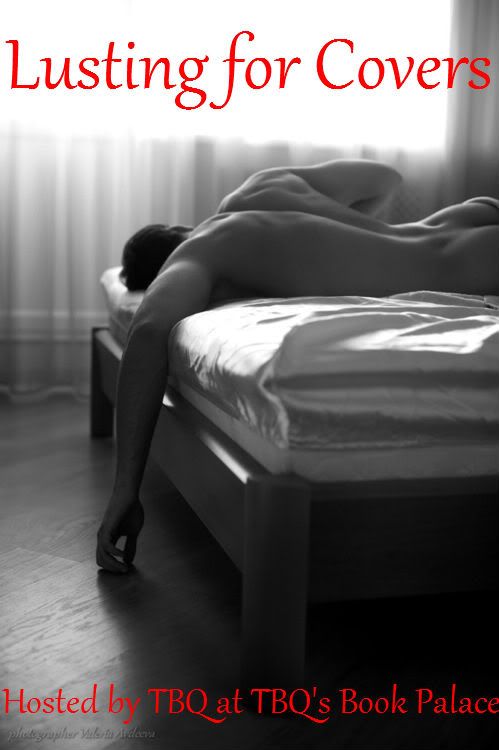 Lusting for Covers
is a weekly meme, held on Sunday, that allows
bloggers
to share their current cover obsession with fellow book lovers.
Choose your own book cover that you've fallen in "lust" with in the past week. It can be new, old, a reprint, or even a book that is not yet out-- it's all up to you! If you find a cover that catches your eye, then showcase it on your blog, and let others see the pretty covers out there.
(OPTIONAL): Besides posting the picture of the book cover you chose, it's nice to provide the book summary, title, author, or a website link for the book. It's not required, but it can help you readers' to add more books to their own list! A brief "Why I choose this cover" is also appreciated, but not required.
Here's my candidate for the week: Because Of You by Jessica Scott
Keeping his men alive is all that matters to Sergeant First Class Shane Garrison. But meeting Jen St. James the night be
fore his latest deployment makes Shane wonder if there's more to life than war. He leaves for Iraq remembering a single kiss with a woman he'll never see again—until a near fatal attack lands him back at home and in her care.
Jen has survived her own brush with death and endured its scars. And yet there's a fire in Shane that makes Jen forget all about her past. He may be her patient, but when this warrior looks her in the eyes, she feels—for the first time in a long time—like a woman. Shane is too proud to ask for help, but for Jen, caring for him is more than a duty—it's a need. And as Jen guides Shane through the fires of healing, she finds something she never expected—her deepest desire.
I love this simple cover!! So sexy!! I have been wanting to read this book--it is waiting for me to catch up with my TBR pile. Sounds so good and for Memorial Day what is better then a BADASS SEXY ALPHA soldier!!!
Now it's your turn!! What cover are you currently lusting for?
PLEASE LEAVE A COMMENT with either the link to your own
Lusting for Covers
post, or share your 'lust' in a comment here (if you don't have a blog). I would love to see the cover you choose. Thanks!