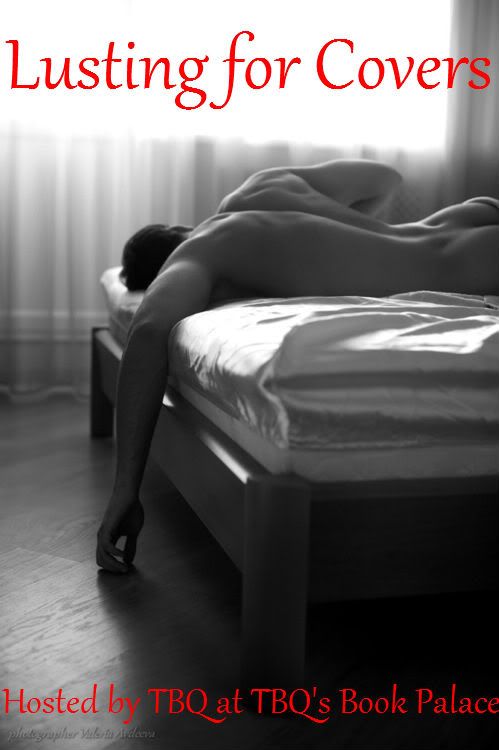 Lusting for Covers
is a weekly meme, held on Sunday, that allows
bloggers
to share their current cover obsession with fellow book lovers.
Choose your own book cover that you've fallen in "lust" with in the past week. It can be new, old, a reprint, or even a book that is not yet out-- it's all up to you! If you find a cover that catches your eye, then showcase it on your blog, and let others see the pretty covers out there.
(OPTIONAL): Besides posting the picture of the book cover you chose, it's nice to provide the book summary, title, author, or a website link for the book. It's not required, but it can help you readers' to add more books to their own list! A brief "Why I choose this cover" is also appreciated, but not required.
Here's my candidate for the week: Divine Phoenix (Book #10 of the Divine Creek Ranch series) by Heather Rainier
Erotic Cowboy Ménage a Trois Romance, M/F/M, spanking, sex toys, HEA
Every woman wants a fairy-tale ending, but Lily Valentine has given up on that. Other women may get their happily ever after, but what she lives is more like a nightmare. Admitted loner Clay Cook has heard all the stereotypes about artists and even lived some of them. He struggles with his craft, wondering if his best work is behind him.
Mortally ill, Lily flees to Divine, barreling headlong into Clay's life from the distant past. Clay's brother Del returns from a lengthy deployment, suffering from deep trauma of his own, at a loss for how to move on from it. In an effort to remake herself, Lily unintentionally does more harm than good.
As Lily Valentine rises from the ashes of her former life, jealousy is sparked and danger comes calling. Will Clay and Del be able to save her when her old life tries to reclaim her?
Note: There is no sexual relationship or touching for titillation between or among siblings. (HEHE...)
Why I chose this cover: I am a HUGE fan of Heather Rainier and I love the Divine Creek Ranch series. I have to laugh because I don't know who designs the covers for Bookstrand books but some of them just crack me up, they are so cheesy looking!! LOL That being said, I actually really like this cover. I think it's so sexy and I love that you can see her tattoo. I can't wait to read this book--I have been waiting for a while and it's release date is Friday, May 11th. WOO-HOO!!!
Now it's your turn!! What cover are you currently lusting for?
PLEASE LEAVE A COMMENT with either the link to your own
Lusting for Covers
post, or share your 'lust' in a comment here (if you don't have a blog). I would love to see the cover you choose. Thanks!
Divine Creek Ranch Series Books 1-10