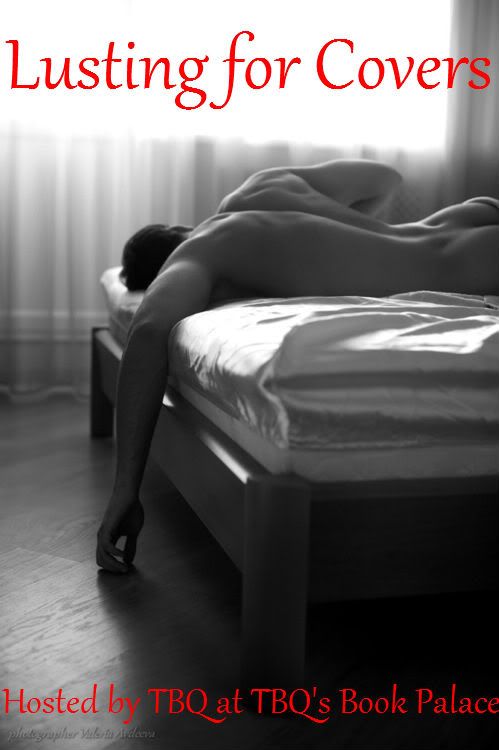 Lusting for Covers
is a weekly meme, held on Sunday, that allows
bloggers
to share their current cover obsession with fellow book lovers.
Choose your own book cover that you've fallen in "lust" with in the past week. It can be new, old, a reprint, or even a book that is not yet out-- it's all up to you! If you find a cover that catches your eye, then showcase it on your blog, and let others see the pretty covers out there.
(OPTIONAL): Besides posting the picture of the book cover you chose, it's nice to provide the book summary, title, author, or a website link for the book. It's not required, but it can help you readers' to add more books to their own list! A brief "Why I choose this cover" is also appreciated, but not required.
Here's my candidate for the week: Nobody's Perfect (Book #4) by Kallypso Masters
Savannah Gentry, now Savi Baker, escaped the torture and degradation forced upon her by a sadistic father for eleven years and has made a safe life for herself and her daughter. When her father threatens her peace of mind—and her daughter's safety—Savi runs to Damián Orlando for protection. Their one day together eight years earlier changed both their lives and resulted in a secret she can no longer hide. But being with Damián reawakens feelings she wants buried—and stirs up an onslaught of disturbing flashbacks that leave her shaken to the core with little hope of ever being a sexual being again.
Damián has his own dragons to fight, but has never forgotten the one perfect day he spent with Savannah in a cave at the beach. He will go to the ends of the earth to protect Savi and her daughter, but can never be the whole man she deserves after a firefight in Iraq. Besides, the trauma of war and resulting PTSD has led him to find his place as the Masters at Arms Club's favorite sadist. Savi needs someone gentle and loving, not the broken man he has become. But he sees that the lifestyle he's come to embrace also can help Savi regain control of her life and sexuality. How can he not help redirect her negative thoughts and actions if she needs him?
I love this series by Kallypso Masters and have been waiting for this book!! Nobody's Hero is my favorite in the series so far (LOVE Adam and Karla). Can't wait for Damian and Savannah!! I think this cover is so sexy. His hand cupping her ass, he is wearing the whip on his jeans and the chains on the wall behind them!!
Now it's your turn!! What cover are you currently lusting for?
PLEASE LEAVE A COMMENT with either the link to your own
Lusting for Covers
post, or share your 'lust' in a comment here (if you don't have a blog). I would love to see the cover you choose. Thanks!