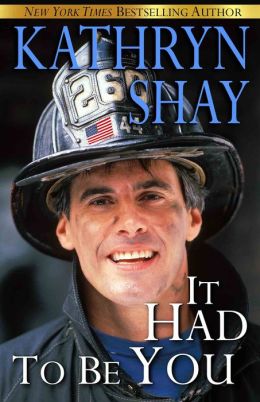 Army veteran Beckett Sloan is just trying to make it through the day. After having spent twenty years in the service, he was given an opportunity to join the fire department in Hidden Cove, NY, on an elite crew called the Rescue Squad. There's one catch. He has to attend a support group for firefighters, police officers and veterans with PTSD, a malady which caused the breakup of his marriage and the estrangement of his son. At the first session, he meets Lela Allen, a former army medic, who's divorcing her army husband because of his inability to manage his own post traumatic syndrome. Though Lela and Beck are attracted to each other, they resist it. When both their children show symptoms of PTSD, common in kids of sufferers, a lasting relationship between Lela and Beck seems doomed. But fate has other things in mind for them, for their children and for two veterans of war whose experiences are also featured in the book. With the backdrop of a modern fire department and exciting fire scenes, this highly charged emotional drama will bring tears to the readers' eyes as everybody struggles through this untenable situation
Wow...Such a well written, emotional, heart~breaking read. Just loved it. I was hooked from the start by such wonderful and lovable characters. Oh...these characters broke my heart. Beck and Lela, Nick and I felt so bad for Len. It was hard to read these characters struggle to move on with their lives and in some cases, just survive another day. It is so sad for me to think how much soldiers sacrifice and still when they come home they suffer as well as their families. I thought that Kathryn did an excellent job portraying this.
I just loved Beck and Lela and I was so rooting for them to get their HEA together. I needed the same for Nick and Amy and I wanted it for Len so bad but that didn't happen. All of these characters had an impact on me and I thought about them long after the story was over.
This is my first time reading Kathryn Shay and I have no idea how I missed such a great author. I am a big fan now. I love the way she is able to bring her stories and characters to life. I couldn't put it down. I loved the other firefighters and cannot wait to read their stories next.
While this story was heart~breaking it was also extremely entertaining. It was so interesting to read the many different sides of PTSD from those inflicted by it, in the different stages, to their families~although after reading this book it seems all those involved with a person with PTSD suffer in one form or another.
It Had To Be You was so much more than I thought it was going to be. I LOVED Beck's character and I loved him with Lela but I could totally see both their sides about not being able to be together. Kathryn certainly put their relationship through the emotional ringer!! lol Loved the ending and cannot wait for more. I am hoping to see Beck and Lela and Nick and Amy in future books. *crossesfingers* I definitely felt a connection these characters.
At the end I was smiling but this book touched me so much that I had trouble letting the characters go.
Best of the Best rating!!
***ARC provided by Kathryn Shay~Thank you so much!! :)