JENNIFER'S GARDEN epitomizes the showdown between a career woman's criteria for the perfect husband and what true love means.
In a race against time, cardiologist Jennifer Hamilton is caught between her mother's dying wish and taking the risk of a lifetime with Jackson Montgomery. He's the man hired to complete the landscaping for her new home; the venue for her upcoming wedding. Jackson's everything she never wanted in a man, but as the job progresses, his lure pulls strong. It's an attraction she cannot deny.
And one that puts her career on the line.
LIKED IT!!
I liked Jennifer's Garden but I didn't love it. T
here were some sweet scenes involving Jennifer and Jackson but I never really connected with them as a couple. I think the problem for me was that I didn't really understand Jennifer's relationship with Aurelio--I mean they were engaged but I didn't feel any love between them on either side. And I absolutely HATED Jennifer in the beginning for the condescending, rude, awful way she treated Jackson because he was a bartender/landscaper. I never wanted to slap a character more then I did her. I couldn't stand that she acted like she was better then him. I LOVED Jackson-he was such a great character. Jennifer did redeem herself in the end but I guess by then I still resented her. She definitely didn't deserve Jackson -- he was way to sweet and good for her. I thought the story was a little slow for the first half but did pick up the in the last half. I was just never drawn into this story or involved in the characters.
3 out of 5 rating.
**Even though this book was just okay for me, I still added the rest of the series to my TBR pile. I'm especially interested in Whisper Privileges Book #3.**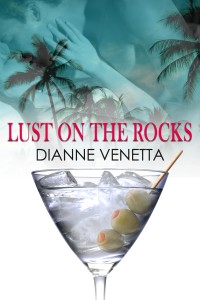 One case away from partnership, Samantha Rawlings is forced to share her high-profile case with a sexy younger man, whose eyes are on a different prize. In the best interests of her client, Sam opens the door to his strategy. Turns out, a little too far...Victor Marin has ulterior motives. The defendant in her case holds the key to his revenge and his last chance for justice. But as he chases old demons, he uncovers a powerful woman with no inhibitions, one he wants to possess for himself. But decidedly single, Sam wants no part.Until Vic walks away.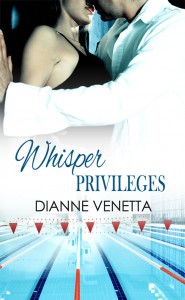 Miami, Florida is the venue for the Special Olympics' National Games and Clay Rutledge's son is competing in the events. A sure bet to win the gold, father and son plan to ride their tropical victory to the World Games—until an unexpected turn of events jeopardizes their plans for fortune and fame.
Tasked with making sure the events run without a hitch,Sydney quickly learns that Clay's quiet, sexy confidence demands special attention, something she's more than willing to oblige. But a jealous ex-lover of a boss has other plans, aggravated by the rivalry of her office nemesis. Trapped between a desire to mix business with pleasure and a boy who reminds her of a life she swore to move beyond,Sydney is at a personal crossroads. She can have career or love—but to attain both? That requires a consent she yearns to give but fears impossible…
Dianne Venetta graciously sent me this copy of Jennifer's Garden to review.