AMAZON
Margaret Hamilton escaped the Irish slums of Five Points as the ward of a wealthy Manhattan widow, but only marriage can make her future secure. Railroad mogul Doyle Kerrigan needs a well-connected wife. It seems a perfect match...until a shocking revelation sends her fleeing from the wedding reception.
Desperate to make a fresh start, Margaret takes on a new identity and heads West, finally stopping in Heartbreak Creek, Colorado, a dying mining town of little interest to anyone. Here, she finds new purpose, beloved friends to replace the family she's lost, and a home at last.
But two men from Margaret's past are on her trail. One is seeking vengeance, the other truth. When they both arrive in Heartbreak Creek, she must choose between the town she has come to love, and the man who might finally capture her heart….
LOVED IT!!!
I want to thank Kaki Warner for sending me
Bride Of The High Country
to review, it was my absolute pleasure. She is truly an amazing writer that has the ability to draw me into whatever world her books have created and where her characters sink in deep and don't let go till long after the book is finished. That to me is the mark of a great author and a great book and is the reason that I love to read!!
From the very first page I was lost in this book. So So Good!!! I loved catching up with the amazing characters from the previous books. Brodie, Ash and Thomas were so funny and some of their scenes together made me LOL....
"Greetings, heathen," Ash called with a grin.
"Ho, Scotsman. Where is your dress?"
"Tis a kilt, ye diaper-wearing savage."
I loved Lucinda and @*%@* together and was so happy to see them get their HEA. (I don't want to give away any spoilers). Just loved their relationship, they were perfect for each other. Oh Pru and Thomas!!!
A great book to end the series!!
5 out of 5 rating
!!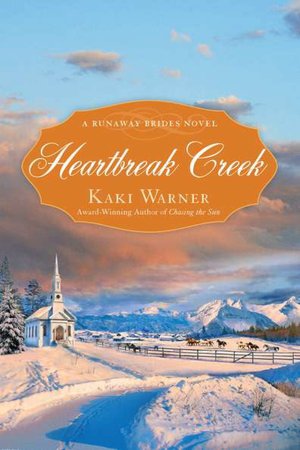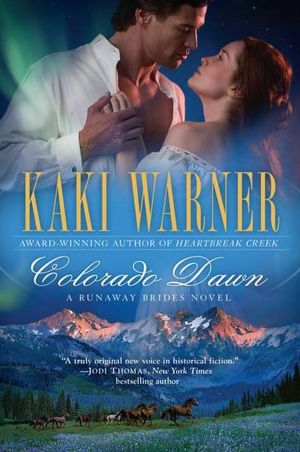 Kaki Warner Website
This is a question/answer from Smexy Books interview with Kaki Warner:
What is up for you next? Another western trilogy? *fingers crossed*
Now that you mention it… I just signed a contract for three more books set in Heartbreak Creek where we'll be visiting with all the old characters, as well as meeting new ones. There's a lot of unfinished business to cover—saving the town, resolving the railroad and water issues, birthing Edwina's giant baby, and figuring out what's up with Thomas and Pru. The first one involves a woman trying to cover for her famous father's dementia, a lonely and embittered railroad security agent, a budding love story between a Chinese girl and R.D. (Declan and Ed's oldest), a serial killer, and trouble ahead for…well, you'll see. Fun stuff.
To read the entire interview visit
Smexy Books.