Lusting for Covers
is a weekly meme, held on Sunday, that allows
bloggers
to share their current cover obsession with fellow book lovers.
Choose your own book cover that you've fallen in "lust" with in the past week. It can be new, old, a reprint, or even a book that is not yet out-- it's all up to you! If you find a cover that catches your eye, then showcase it on your blog, and let others see the pretty covers out there.
(OPTIONAL): Besides posting the picture of the book cover you chose, it's nice to provide the book summary, title, author, or a website link for the book. It's not required, but it can help you readers' to add more books to their own list! A brief "Why I choose this cover" is also appreciated, but not required.
Here's my candidate for the week: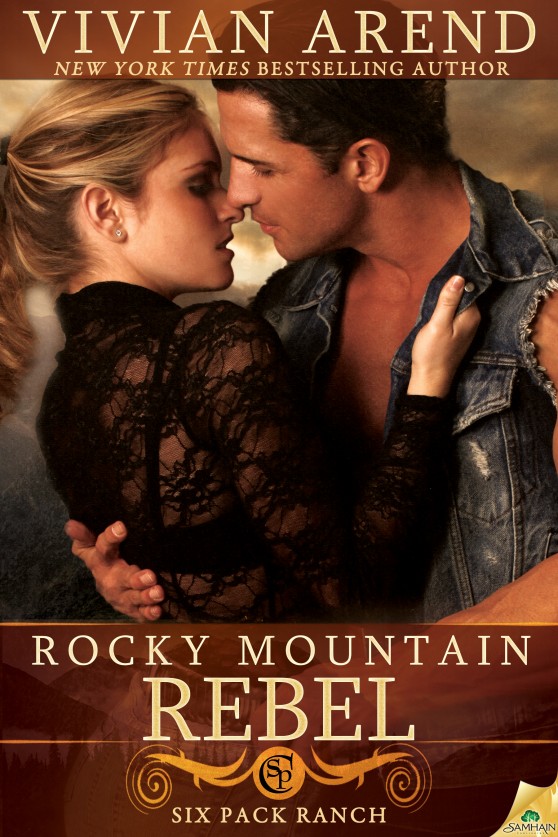 Rocky Mountain Rebel
Six Pack Ranch, Book 5
The best type of growing up involves getting down and dirty
Vicki Hansol made different choices than her less-than-reputable mom and sister, yet her fiery temper has left her branded with the same town-bad-girl label. When she desperately needs a change of scenery, her get-out-of-town-free ticket arrives—and requires she face down one of her deepest fears.
Easygoing Joel Coleman has nothing to complain about, but he's never really done anything to brag about either. The youngest member of the Six Pack Ranch is looking to make some changes in his life that include stepping out from under his twin brother's shadow.
So when the bold beauty with the smart mouth approaches him with a proposition, Joel is intrigued. Her request for him to

teach her to ride

soon takes on a whole new meaning. All that passion in his arms, his bed, in the barn…hell, anywhere he can get it?

Bring it on.
But tangling the sheets leads to unanticipated complications, and by the time the dust settles, everything family means is going to be challenged.
Caution: Saddle up for some youthful vigor applied with great enthusiasm. Ropes, rails and raunchy sex—there's more places to get dirty around the ranch than first meets the eye.
Why this cover??
I just saw this cover and I absolutely love it!! It is so sexy the way she is pulling on his jacket. And the whole denim and lace thing and the way they are looking at each other!! Can't wait to read! This is a great series that I definitely have to catch up on. :)
Now it's your turn!! What cover are you currently lusting for?