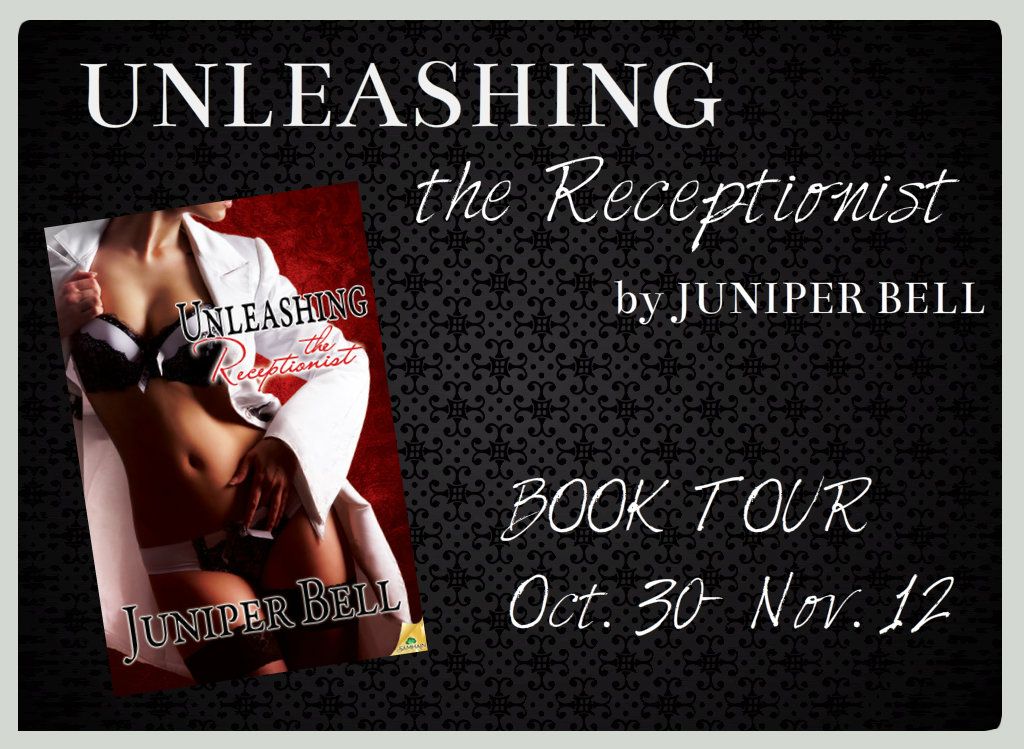 I'm so excited to have Juniper Bell Guest Posting today and to be included in her book tour. I have been vacationing on the Disney Cruise and today is a day at sea~I'm lounging in the sun and sipping the cocktail of the day while reading The Receptionist Series. Unfortunately, my vacation consists of the hubby, the in-laws, the brother-in-law and sister-in-law and my 3 year old niece and 1 year old nephew. Woo-Hoo!! (Just kidding~I'm sure we are having a great time and hopefully, there is no crying but lots of laughing!!) lol So please help me welcome Juniper and make her feel the love by leaving a comment!! :)
There's nothing quite like a vacation with the girls. Sure, husbands and families are fun too. Romantic getaways are fabulous. Road trips with the kids squirming in the backseat have their moments. But a few days off with your girlfriends, drinking wine and laughing until you cry – yeah. Pure fun. ESPECIALLY when the girlfriends are all romance authors and members of the Nine Naughty Novelists and you can call the vacation a "writers retreat." (Hear that, IRS?) And ESPECIALLY when this writers retreat takes place in New Orleans, where the music plays all night and you can carry your drink from bar to bar.
(Official IRS disclaimer: we held several meetings where we discussed important blog business. We also brainstormed our works in progress, often met our word count goals, and started a new group project that just happens to involve New Orleans. Totally tax deductible.)
New Orleans blew my mind. Maybe it's because it still seems fragile; I can't forget that we nearly lost this incredible city to Hurricane Katrina. It still hasn't fully recovered from the damage, and the population is apparently only half what it used to be. This is an irreplaceable treasure, and I was determined to enjoy every moment I spent there.
I loved the crazy antics on Bourbon Street. Men dancing around in boas, people tossing shiny beads from balconies, partiers in feathered masks, a voodoo shop with charms to attract money (what could it hurt?), music pouring from every open door.
I especially loved the music on Frenchmen's Street, where a ragged brass band greets you on the street corner. You go from bar to bar, from rockabilly to fast jazz to an open-mike New Orleans Super Jam, where anyone is welcome to step on stage. Does everyone in New Orleans play music? It sure seems like it. In one bar, a group of about fifteen kids, about high school age, had taken the stage with their trombones and trumpets and bongo drums. I'm no expert, but they sure sounded good to me. Of course we kept circling back to the Super Jam, where the sexiest sax player I've ever seen was playing his heart out to "Love the One You're With."
Then there's the food. Who can resist fried dough coated with powdered sugar? Beignets, meet thighs. Blackened shrimp omelets, alligator jerky, spicy gumbo, pecan crusted catfish. This is not a low-fat diet, but when you're in New Orleans, who cares? This is city dedicated to the enjoyment of life. A visit to New Orleans is a reminder to live it up while you can, to let the good times roll and laugh through the sad times.
I'm happy to say that we did exactly that. We talked, told stories, drank, laughed, danced, listened to music and ate like kings. Or queens -- since this was girl-time, after all. It was the perfect way to celebrate many things, including the release of my newest book, UNLEASHING THE RECEPTIONIST, which just happens to be dedicated to my fellow Nine Naughty Novelists. Because there's nothing like naughty fun to take your mind off your troubles.
What about you? Do you ever get to vacation with your girlfriends? What would be your top choice of party destination?
By: Juniper Bell
Title: Unleashing the Receptionist, Book three
Genre: Contemporary, Kink/BDSM, Ménage and more
Publisher:
Samhain Publishing, Ltd.
Release Date: 10/30/12
Length: Novella
Series: …the Receptionist
Blurb~
You can tie a girl up, but you can't keep her down…

…the Receptionist, Book 3

In the year since Dana joined Ethan and Simon's firm, the three of them have found the perfect balance of power and pleasure in their three-way, work/play relationship. Not only that, but it's been the firm's most successful year financially.

Except something is missing. Her men won't tell her anything about their past. How they met, or how they formed such an unconventional business and personal partnership. Until they start sharing their secrets, Dana fears she'll always be the odd girl out.

Everything changes when a vengeful former partner resurfaces. Suddenly, both the business and their idyllic relationship are under siege. With a tax auditor watching their every move, the three must be on their best behavior.

Never one to back down from a challenge, Dana seizes the chance to prove herself—and finally win her sexy bosses' full trust and confidence. Now the race is on to root the evil nemesis out of their lives once and for all—before her dream relationship cracks under the pressure.
Product Warnings:
Contains hot three-way M/F/M sex, highly inappropriate office behavior, a shocking secret, a kinky accountant and some really bad girl-on-girl porno reenactments.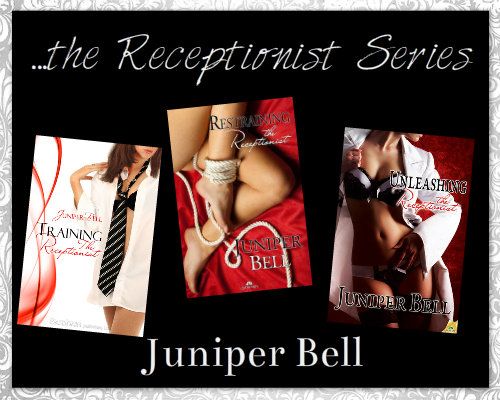 Juniper Bell is a multi-published author and avid fan of romance novels, the steamier the better. She lives with her sweetie in a cabin in Alaska with no running water and a spectacular view of glaciers. She wound up in the frozen north after leaving her career as a stressed-out Los Angeles TV writer. Luckily, her love for writing survived the move. When she's not writing, she's spending time with her family, traveling, shoveling snow, and dreaming about the day she moves to Hawaii.
Be sure to visit these other Blogs on the tour:
Thanks again Juniper and I hope that you had a good time today. I have to say that I have never been to New Orleans but from your post and the pictures, it sounds like a great place. I also wanted to thank Dawn with Day Dreaming Book Reviews blog for contacting me. Also, thanks to all who commented and Good Luck in the giveaway!! :)