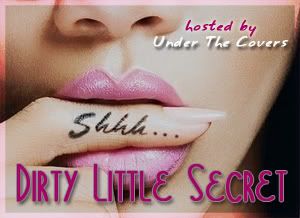 Dirty Little Secrets is a weekly meme hosted by
Under The Covers

.

The purpose is to get to know other bloggers and our readers more intimately by asking them questions that will hopefully reveal their...
Dirty Little Secrets.
;)
I hope that you will join us every Thursday for the fun and let us know your
Dirty Little Secrets
!
PLEASE LEAVE A COMMENT with either the link to your own
Dirty Little Secrets
post, or share your 'secrets' in a comment here (if you don't have a blog). Thanks!
This week's question:


What book has been sitting in your TBR pile the longest and why haven't you picked it up yet? Or more importantly, will you ever read it now that it has been sitting there for forever?


My Answer:


The Chicagoland Vampire Series by Chloe Neill.




First off let me just say that I love HEA!!! Most of the time I avoid books that don't end HEA!! I will read a series as long as the last book in that series ends HEA!! (Do you see a pattern here) I like the type of book that the H/h meet eventually or immediately fall in love then have troubles then make up and live HEA!!! That being said, I am nervous to read this series because of certain things I have read about Ethan and Merit!! So there they sit, on my shelf staring at me, waiting for me to take the plunge and read them!! LOL :) I plan to read them but I am waiting for Biting Cold to be released in August, before I start. LOL!! So there, that is my Dirty Little Secret!! ;)

Now it's your turn!!